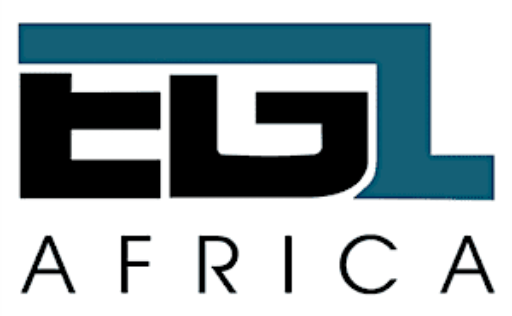 In the dynamic landscape of Africa's information and communication technology (ICT) sector, one company stands out as a beacon of innovation and progress that will be revolutionizing Africa's ICT industry. EGL Africa, founded in 2022 by visionary entrepreneur Mujahid Musa, is Africa's all-in-one hub for reliable ICT hardware and software products. With a mission to build reliable and affordable ICT equipment and infrastructure, EGL Africa aims to pioneer indigenous technology in Africa and revolutionize the African ICT industry.
The company envisions becoming the biggest information technology company in Africa, offering smart gadgets and software that align perfectly with the preferences Africans. EGL Africa is committed to embodying core values such as making a positive and lasting impact on society, continuously improving customer satisfaction, and expanding to enhance Africans' access to excellent ICT products.
Africa's technological landscape is rapidly evolving, and EGL Africa recognizes the immense opportunities presented by digital inclusion and remote working. As Africa embraces the digital age, the demand for ICT products and services is projected to grow exponentially. However, many Africans are left reliant on giant Western organizations like Google, Microsoft, and Amazon, which does not fully cater to the unique needs of the African market. EGL Africa aims to bridge this gap by creating a capable African corporation that can lead the way in ICT innovation.
Our Solutions to Africa's ICT Industry problems
Traditional ICT markets in Africa, particularly in Nigeria, is plagued by unregulated practices, including sale of stolen or faulty devices. EGL Africa aims to address these challenges by providing an alternative to the unorganized ICT products and services markets. The company operates large, organized, and dedicated ICT product stores that offer thousands or of ready-to-use, perfect-condition ICT products. Having this ensures that customers can purchase genuine, reliable devices without the risks associated with the traditional marketplaces.
To further streamline the ICT purchase process, EGL Africa has developed a highly sophisticated e-commerce store for ICT products www.eglafrica.com. This virtual platform allows customers to browse and shop from a wide range of products, saving them time and mitigating the risks associated with in-person transactions in unorganized markets. With EGL Africa's e-commerce store, Africans can easily access the latest and most suitable ICT products without leaving their homes.
EGL Africa is not content with merely retailing existing products; the company aspires to become an advanced African original equipment manufacturer (OEM). Similar to industry giants like Apple, HP, and Dell, EGL Africa plans to launch its own manufacturing brand. This will allow us to address the specific needs of African consumers and innovate ICT products that perfectly aligned with African preferences. By harnessing indigenous technology, EGL Africa seeks to create a wave of transformation that empowers Africans and propels the continent's ICT industry forward.
In addition to hardware solutions, EGL Africa recognizes the importance of digital services in the modern era. The company offers innovative digital ICT services that enable customers to resolve their technical issues without leaving their homes. With a user-friendly web app and a team of highly skilled engineers, EGL Africa provides online support for a wide range of ICT problems. This approach saves customers valuable time and ensures they receive prompt assistance from industry professionals.
Furthermore, EGL Africa aims to manufacture innovative software solutions to address various African challenges. By leveraging the power of software, EGL Africa will provide unique and tailored solutions that are not readily available elsewhere. Whether it's developing an operating system that caters to the needs of local farmers in their native languages or creating software solutions for specific African issues, EGL Africa is committed to pushing the boundaries of software innovation.
In conclusion, EGL Africa is at the forefront of revolutionizing Africa's ICT Industry. With our commitment to reliability, affordability, and indigenous technology, our company is poised to becoming Africa's leading information technology company. By offering a diverse range of ICT hardware and software products, EGL Africa will bridge the gap between global advancements and African preferences, cultures, and specific needs. As Africa enters a new era driven by technology, EGL Africa stands ready to empower Africans and shape the continent's ICT landscape for the better.